Skip to Content
Objective Divorce & Family Attorneys in Green Bay, WI
Divorce is a difficult time. It tends to split your support base into two polarized groups. While it may be hard for your relatives and close friends to be objective on this matter, our unbiased divorce lawyers will provide the professional outside opinion you need to make the best decisions. Our goal is to help you achieve the best outcome during what can be a stressful time. When your rights to custody, estate, or other meaningful things are jeopardized, our aggressive divorce lawyers will work tirelessly to get you the fair settlement you deserve.
Other family-related legal situations can be challenging to get through. You deserve an attorney that prioritizes family law issues like disputes so you and your loved ones can get back to your normal lives as quickly as possible.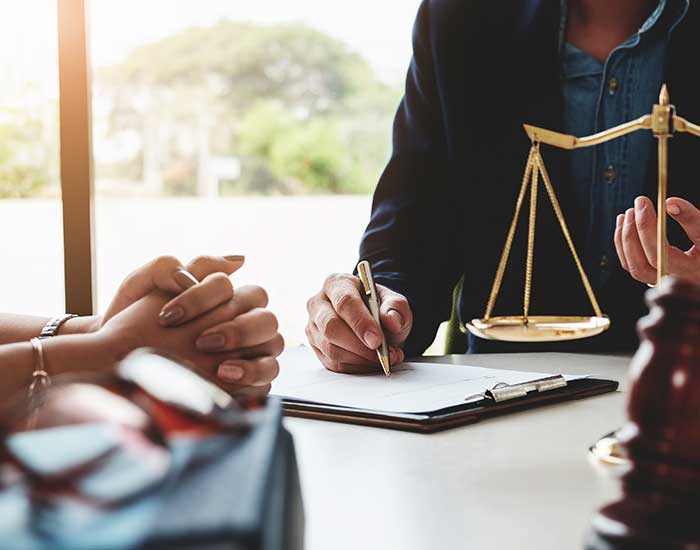 Caring & Compassionate Guidance
Our divorce attorneys know that you didn't enter into your marriage expecting a divorce down the road. This unexpected event can shake many of the foundations of your life. Family legal matters tear at the fabric of your relationships and produce an emotional strain that threatens the welfare of family members as well as their interconnections. As such, we will treat you with respect and kindness and lend you a listening ear. Divorce and family-related situations require skilled attorneys that make every effort possible to achieve a satisfactory resolution. This takes strategizing our way to a fair proposal and reaching an agreement for all parties. Ideally, we can agree on a resolution that eliminates the need for a trial. We will be your zealous advocates to help you obtain what you need to move on with life after all is said and done.
Aid in Difficult Times with Attention & Determination
At Olson, Kulkoski, Galloway, & Vesely, S.C., we never want to add to your emotional burden during your already stressful experience. Our firm works to get you acceptable outcomes that will not overburden our clients. Let us take care of all the complicated legal matters so you can focus on picking up the pieces and moving forward with your life and future. Through our years of practice, we've found regular success with cases varying from simple cut and dry resolutions to those of enormous complexity. We will give your case the attention and consistent effort you truly deserve to work within the needs of your highly specific circumstances. However complicated you might find your case, we use our expertise and versatility to help you win it and return you to a normal life.
Lighten Your Burden & Put Family First
You shouldn't have to go through your divorce alone, and nothing is more important than your loved ones. With the help of Olson, Kulkoski, Galloway & Vesely, S.C., you don't have to worry about being isolated or straining family relationships more than is necessary. Our kind and courteous attorneys will discuss the appropriate legal action and give you all the time you need to explain the details. Give us a call today to set up your free initial consultation. Count on us to create a strategy that will get you to a better place in life.
Receive the Representation You Need Today